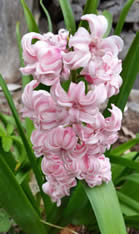 CALENDAR OF EVENTS
2016
May
"'A Host Within Himself::
Stonewall Jackson as a Leader"
Friday, May 27, 2016
7:30 P.M.
Jackson Memorial Hall, VMI
Friday night lecture is free and open to the public.
Among Lee's Lieutenants, no name evokes more excitement and emotion than that of "Stonewall."  Although Jackson looked deceptively plain, he exhibited an unparalleled mastery of the operational art of war.  His leadership inspired his generation and every generation of soldiers since. "He is a very plain man," wrote a Confederate soldier in 1862, "but is a host within himself."
Frank A. O'Reilly has lectured extensively on military history and is the author of numerous articles on the Civil War and Mexican War. He is the author of, Stonewall Jackson at Fredericksburg, and The Fredericksburg Campaign: Winter War on the Rappahannock. He is currently researching a book on the Battle of Malvern Hill and the Seven Days' Campaign around Richmond. O'Reilly received his undergraduate degree from Washington & Lee University before joining the National Park Service. He has served as an historian at the Fredericksburg & Spotsylvania National Military Park since 1990.                  
16th Biennial Stonewall Jackson Symposium
Friday, May 27, 2016 - Saturday, May 28, 2016
Lexington, VA

Registration is not closed. Click here to view the program schedule.