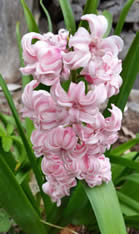 CALENDAR OF EVENTS
2016
May
Mother's Day
Sunday, May 8, 2016
Stonewall Jackson House
The Stonewall Jackson House will observe Mother's Day by offering free tours both to mothers who gave birth in the house and to those born in the house during the near half-century that it served as the Stonewall Jackson Memorial Hospital. Tours are available on the hour and the half-hour from 1 to 5 p.m., with the last tour beginning at 4:30.
Those who were born in the house are also invited to join the Stonewall Jackson House Birthday Club. A one-time membership fee helps support the museum's mission and educational activities. Each member receives a certificate, suitable for framing, declaring that he or she was born in the house.
16th Biennial Stonewall Jackson Symposium
Friday, May 27, 2016 - Saturday, May 28, 2016
Lexington, VA

The sixteenth biennial Stonewall Jackson Symposium sponsored by the Stonewall Jackson House will provide an opportunity to examine the career and personality of this complex and fascinating man.  Lectures by historians and biographers currently involved in research will explore Jackson's leadership, his early combat experiences in Mexico, his failure of leadership during the Seven Days, his relationship with J.E.B. Stuart and the role of historical fiction.
While in Lexington, symposium participants are invited to visit the only home that Jackson ever owned and the Virginia Military Institute where Jackson taught, and to explore the streets of the town he loved.
Click here to learn more and register.